Big banks debate what to do with tax windfall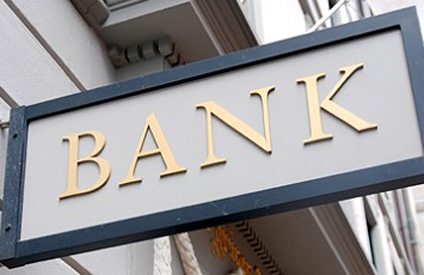 Washington: Some of the tax cut's most ardent fans work on Wall Street, where the new law has helped turbocharge the stock market rally and is set to deliver a major boost to the bottom lines of the biggest banks.
So, investment titan Larry Fink sounded like a wet blanket Tuesday when he called on top CEOs to spell out how they plan to use their tax windfall, while bearing in mind that his firm, BlackRock — the largest asset manager in the world, overseeing more than $6 trillion (Dh22.04 trillion) — will now insist that they contribute to the broader social good rather than just maximise profits.
Fink, in his annual letter to more than 1,000 global chief executives, signalled his firm wants to see the tax cuts produce more than just stock buy-backs or dividend payments.
"What will you do with increased after-tax cash flow, and how will you use it to create long-term value?" Fink wrote. "This is a particularly critical moment for companies to explain their long-term plans to investors."
The missive comes as business leaders are navigating a potentially tricky path in the wake of enactment of the GOP tax package. Republicans are eager to see them hand out bonuses, wage gains and other new benefits to workers as evidence that the deep cut to the corporate tax rate is proving its value to average Americans.
Democrats, meanwhile, are deriding those benefits as crumbs, no more than a rolling public relations campaign by corporate giants to thank the GOP for the windfall (a new poll shows it may be working, with support for the tax overhaul nine points, to 46 per cent, over just a month ago). Executives and shareholders, Democrats say, will still claim the lion's share.
Among the big banks themselves, the fate of their surprisingly large tax breaks remains an open question. Citigroup, in announcing its fourth-quarter earnings on Tuesday, reported taking a one-time, $22 billion hit from the reconfigured tax code. But the bank expects to see a significant lift.
"Tax reform not only leads to higher net income and increased returns," CEO Michael Corbat said in a statement, "but also serves to strengthen our capital generation capabilities going forward."
As the New York Times's Jim Tankersley notes, more than 70 financial institutions have announced higher wages and bonuses for workers, accounting for about half of all companies that have promised to share the wealth from the cuts with employees. But, he writes, those goodies "reflect a small slice of the windfall that banks large and small are in line to receive."
Take JPMorgan Chase and Wells Fargo, which announced their earnings Friday and revealed they stand to collect a combined $7 billion in tax relief. Bloomberg News's Hugh Son and Laura J. Keller summarise the competing demands on that haul: "Borrowers including small businesses and big corporations will want better pricing. Employees from tellers to rainmakers will press for raises and bigger bonuses. And then there's the political pressure banks face to invest more in communities, particularly those with the least access to credit."
JPMorgan's chief financial officer, Marianne Lake, pledged to unveil a plan in the next few weeks to support local investment — "really constructive, thoughtful things for all of our constituents" — but added that most of the windfall will end up elsewhere, with much of it going to the bank's bottom line this year and later.
It's hardly clear that Fink, for all the pull that BlackRock's size would seem to confer, is going to meaningfully reshape conversations in boardrooms on Wall Street and beyond. For one, BlackRock is still working through what to do with its own tax windfall. On its earnings call last week, the firm's chief financial officer projected it will make $1.2 billion in stock buy-backs this year, plus more divided payments, in addition to evaluating "our ability to more aggressively seed and co-invest in new products."
So, could Fink's letter be its own public relations manoeuvre? Bloomberg Gadfly's Stephen Gandel suggests as much, noting the investment chief has used the annual message to call for greater corporate social responsibility before, with little apparent follow-up.
"Fink's bark is always going to be louder than his bite," he writes. "BlackRock does nearly all of its stock market investing through index funds. So, no matter how much it disapproves of a company's stance on the environment or whatever, it can't actually sell."
I asked BlackRock on Tuesday how it intends to follow up on Fink's letter and didn't hear back. Fink and Barbara Novick, a BlackRock cofounder he's named to oversee the firm's investment stewardship efforts, will both be in Davos next week, and I will, too, so I'll do my best to get an answer then.