Arthur hopes return to Dubai will usher in luck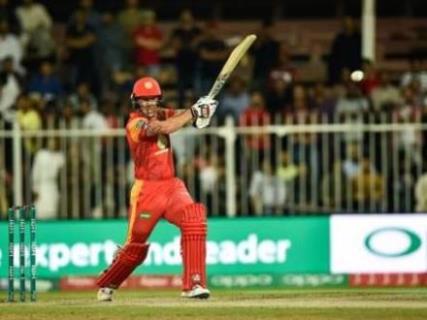 Sharjah: Karachi Kings, who slumped to a eight-wicket defeat to Islamabad United on Sunday night in the 15th match of the Pakistan Super League (PSL) at the Sharjah Stadium, are hoping that a return to Dubai International Stadium will help regain their winning ways.
The PSL action returns to Dubai from Tuesday (March 6) after weeklong matches in Sharjah. When asked how different it is to play in Dubai from Sharjah, Karachi coach Mickey Arthur said: "We will have different strategies for Dubai. We have to rethink and hope it changes when Shahid (Afridi) comes back. He can turn it and we can squeeze through the middle again like we did so well in Dubai. In fact, Dubai is suitable for us, just a little more as well."
Karachi had posted 153 for six after batting first against Islamabad. It included even a 101-run partnership between Khurram Manzoor and Babar Azam but they batted a bit slow and Islamabad chased through Luke Ronchi's quick 71 off just 37 balls and won the match with 16 balls to spare.
"We had 40 dot balls. That was very disappointing. We had a quick chat in the dressing room about it and during our next training the amount of dot balls and amount of boundaries are the two major talking points for us as a team," said Arthur, who also remarked that in Afridi's absence (due to knee injury), other players should have rose to the challenge.
"It is disappointing to lose him to an injury but that is not the end of the world. We have got players who can come in and do the job for us. Our expectation is that we win every time when we go out there so disappointing not have a run. Afridi will be ready for the next game I am sure and we will be back to our winning ways."
Arthur also candidly admitted that his team lacked intensity. "We were 20 to 25 runs short and our intensity was down. It is a competition of 10 games and we are not going to win everyone and I can take a loss but I cannot take a loss when our intensity was not there. That is what we will address it during the training and hit quiet hard on Thursday," he said.
Misbah-ul Haq, the captain of the Islamabad team is delighted by his team's show. "A wonderful performance. We were missing that in the earlier games, clinical with the ball and then with the bat. The batting was struggling at the top and today we got a lot of it back. A game like the last one against Lahore (Super Over win) gave us a lot of confidence."