Arab nations give Qatar 48 hours to accept demands
I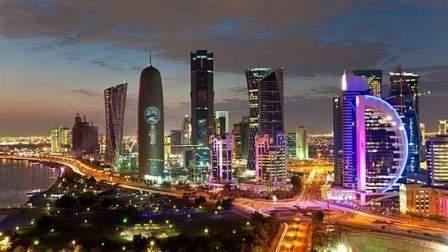 to extend the deadline given to the Government Qatar for 48 hours, and following the Qatari Government's confirmation to His Highness that it will send its official reply to the list of demands by Monday, the four countries announce that they accept His Highness' request.
Without stating whether Qatar had rejected the ultimatum as was widely expected, Kuwaiti state news agency KUNA said Kuwait's Emir Sheikh Sabah Al-Ahmad Al-Jaber Al-Sabah had asked Saudi Arabia and the three other countries boycotting Qatar to grant it an extension.
Kuwait has been acting as a mediator after Saudi Arabia, the United Arab Emirates, Bahrain and Egypt severed diplomatic and travel ties with Doha, accusing it of supporting terrorism and being an ally of regional foe Iran.
Qatar has called the charges baseless and its foreign minister, Sheikh Mohammed bin Abdulrahman al-Thani, said the stiff demands - including closing Qatar-based al Jazeera TV and ejecting Turkish troops based there - were made to be rejected.
The countries have threatened further sanctions against Qatar if it does not comply with their list of 13 demands presented to Doha through Kuwait 10 days ago.
Egypt said on Sunday that foreign ministers from the four boycotting countries would meet in Cairo on Wednesday to discuss Qatar, without providing further details.
They have not specified what further sanctions they could impose on Doha, but commercial bankers in the region believe that Saudi, Emirati and Bahraini banks might receive official guidance to pull deposits and interbank loans from Qatar.
The U.S. State Department, which is an ally of all countries involved, endorsed Kuwait's role as a mediator and called for both sides in the dispute to exercise restraint.