Anxiety hits students as exam result date nears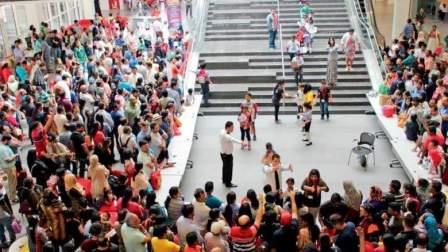 Students in the UAE are fighting their nerves as they anxiously wait for their A Levels and IGSCE results, which are expected to release this month.
The A Levels results are expected to be released on August 16 and students are expecting their IGSCE marks on August 23.
A Grade 10 student, Kalyani Narayan, said she spent much of her time in preparation for her IGSCEs and is nervously waiting to see the outcome of her exams.
"I am extremely anxious. I think I have done fairly well and as I am waiting for my results I am hoping for a good turnout," she said.
Another student, Saher Kapadia, said she also worked really hard to prepare for her IGSCE exams, however, does not want to "ruin" her summer holidays by worrying excessively over the upcoming results.
"I haven't been thinking about my results. I don't see the point of being anxious all summer for the results and ruining my break. To me, there's no point panicking over something I have no control over. But there have been moments where I did have a little panic and just prayed the grade boundaries were low for particular papers," she said.
"I'm very sure that the day of the results I will be filled anxiety. As of now, I'm avoiding it to keep calm and have fun. I still have two years to go, so, I'm still deciding my university. But I hope to join a university which gives me countless opportunities to enable my passions."
Dubai pupil, Kabeer Akram, is waiting for his A Level results and said he is "extremely nervous".
"I have applied to universities in the UK and Canada, so, I want really good marks.
I did prepare really well for the exams, I believe. For me, the preparations started early in the academic year and I followed a strict schedule for studying," he said.
"For A Level students, they must be more nervous because they are going straight to university afterwards and some are still applying to universities. The marks can really reflect what kind of student you are in your applications."
Last year, Khaleej Times reported on an Abu Dhabi-based student Nidhi Kumar, who scored five A*s in her A Level exams and also received the title of GEMS UAE topper. In 2017, 46 per cent of GEMS students received A*-A grades and 69 per cent achieving A*-B grades.