AI to power UAE growth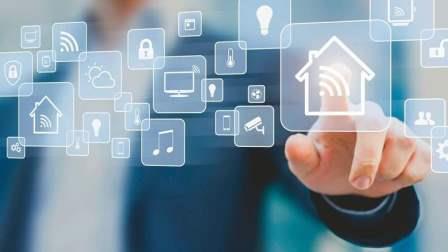 The UAE will benefit most from the ongoing transformative technology revolution in the Middle East, where artificial intelligence (AI) is poised to contribute $320 billion (Dh1.2 trillion), equivalent to 11 per cent of the regional GDP by 2030, a research reveals.
The most significant relative gains in the region are expected in the UAE where AI is expected to contribute almost 14 per cent of GDP in 2030, which is equivalent to $96 billion (Dh353 billion) as the global economy stands to claim a contribution of $15.7 trillion (Dh57.8 trillion), the research by PwC Middle East said.
The UAE is followed by Saudi Arabia (12.4 per cent), but is ahead of the GCC4 - Bahrain, Kuwait, Oman and Qatar - (8.2 per cent) and then Egypt (7.7 per cent)," the survey by PwC Middle East said.
The annual growth in AI contribution will be 33.5 per cent in the UAE during 2018-30, Saudi Arabia 31.3 per cent, the GCC4 28.8 per cent, and Egypt 25.5 per cent.
In the UAE, AI is at the forefront of the government's strategic plans. "The initiatives to support the development of AI places it in a strong position as one of the leaders for AI in the region, and quite possibly the world. For example, Dubai's strategies include, amongst others: A Smart Dubai Strategy, a Dubai 3D Printing Strategy and a Dubai Autonomous Transportation Strategy," PwC said.
Richard Boxshall, senior economist at PwC Middle East, said in the wake of the fourth industrial revolution, governments and businesses across the Middle East are beginning to realise the shift globally towards AI and advanced technologies. "They are faced with a choice between being a part of the technological disruption, or being left behind."
"We expect that UAE will be the biggest beneficiary from AI in the region, and estimate that AI could contribute up to 13.6 per cent of GDP in 2030," he said.
Boxshall said the impact on productivity alone would be transformational and disruptive for a region like the Middle East which faces weak productivity levels. Investment in AI technologies could strategically position the region for the years to come and help it move away from its reliance on oil.
"Technologies such AI and Machine Learning are no longer futuristic. It is now at an inflection point, adding value to our everyday life. In the next two years, we will see AI across industries accelerate as early adopters will gain competitive advantage," Santosh Varghese, head of MEA, Digital Products and Solutions, Toshiba Gulf.
"By 2020 AI and ML will be at least 30 per cent of top five investments globally. The UAE, with its great strides in promoting AI in terms of strategic investments, will gain competitive advantage in their drive to develop an economy beyond oil revenues," said Varghese.
Lee Miles, general manager Central Eastern Europe, CIS, Middle East and Africa at Red Hat, said the rapid growth in machine learning will continue as companies strive to get the most business value and competitive advantage from their existing data.
"As machine learning goes more mainstream, we will see an increasing number of data marts as different teams interpret data from the data lake differently and generate new data from that perspective. This year we will see the rise of the intelligent application," said Miles.
The PwC research outlines that there are greater, untapped opportunities that could increase the impact of AI on the region's economy, moreover the impact could be even larger if governments continue to push the boundaries of innovation and implementation of AI across businesses and sectors between now and 2030.
That first wave consists of largely known technological innovations that are either adoption-ready or that are currently being fine-tuned or scaled for broader implementation.
"Beyond 2030, the scope of AI impacts on both the economy and society will almost certainly increase, so it is important for the Middle East to be strategically placed in order to provide a springboard for the future," said the report.
Nicolai Solling, CTO at Help AG, said before AI, "we were dependent on experience, but today we can combine experience with the wealth of new information that is continuously being generated and monitored to make highly informed decisions. AI can be used to streamline all operations within the smart city ranging from traffic management, controlling power production and distribution, security, and airports, while also optimising utilisation of these infrastructure systems so as to maximise their ROI."
At the sectoral level, the most significant gains in absolute terms for the Middle East are expected in the construction and manufacturing sector. The sector is expected to a account for almost a third of the entire benefits to the region, equivalent to almost $100 billion (Dh368 billion) in 2030. Relative to their size, the retail and wholesale trade sector and the public sector (including health and education) stand to experience the most significant contribution from AI, said PwC.