Abu Dhabi Police reunite brothers after 20 years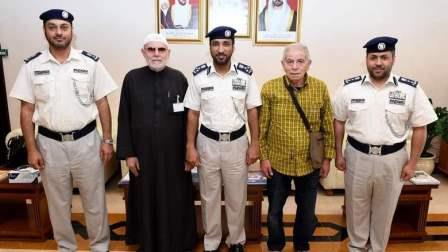 Kamal Khalil Issa, a German of Arab origin did not give up searching for his brother Kamel for 20 years. His search was finally rewarded when Abu Dhabi police helped him locate his long-lost brother in Al Ain recently.
Col Muslim Mohammed Salem Al Amri said Falaj Hazza Police Station received a request from Kamal, who was on a visit to the UAE. He had come to know that Kamel lives in the country and was determined to be reunited with his sibling.
Two decades ago, Kamal said he lost his brother's number and address when he moved to another country, but he did not give up. Last month, he came to know his brother lives in Al Ain. "I decided to approach the police on landing here and they were very helpful," he said. They soon managed to get in touch with Kamel's daughter who works in a bank in Al Ain.
The police said the brothers were delighted when they met at the police station. "I'm thankful to the police for making this reunion happen," said an emotional Kamel, who works in a school run by the Ministry of Education. "I have been living in the UAE since 1971. This is a country where there is love and security," he said.
Colonel Al Amri said it is the duty of the police to strengthen family ties and make residents and visitors happy.