Abu Dhabi, Dubai among world's least stressful cities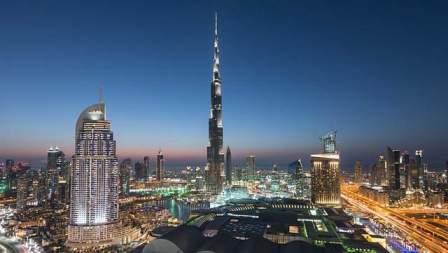 It is the environment around you that decides your mental frame: peaceful or stressed.
When a commute to office and back home is a breeze, you feel relaxed. If you are burdened with loans, your mind feels the pressure. A safe ambience brings a sense of relief, while living in a strife-torn zone induces tension.
There are many cities which leave you unnerved and some which will make you calm and composed.
The United Kingdom-based dry cleaning and laundry service Zipjet recently conducted a study to find out the least stressful cities in the world. Abu Dhabi got a high ranking and was placed at 19, while Dubai bagged the 32nd spot in the survey.
The study analyzed 500 locations worldwide based on these factors: pollution, traffic levels, public transport, percentage of green spaces, financial status of citizens including debt levels, physical and mental health and the hours of sunlight the city gets per year.
The world's least stressful cities are:
1. Stuttgart, Germany
2. Luxembourg City, Luxembourg
3. Hanover, Germany
4. Bern, Switzerland
5. Munich, Germany
6. Bordeaux, France
7. Edinburgh, UK
8. Sydney, Australia
9. (tie) Graz, Austria and Hamburg, Germany
The world's most stressful cities
1. Baghdad, Iraq
2. Kabul, Afghanistan
3. Lagos, Nigeria
4. Dakar, Senegal
5. Cairo, Egypt
6. Tehran, Iran
7. Dhaka, Bangladesh
8. Karachi, Pakistan
9. New Delhi, India