6 things you hear when you say you live in Dubai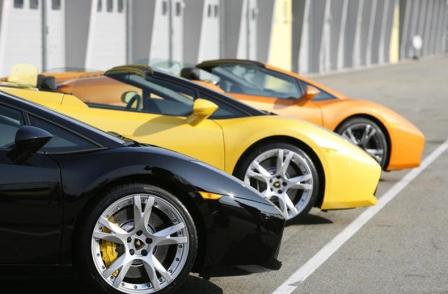 It has happened to many of us. Every time someone asks us where we live, and we say we live in Dubai, there's a pre-set list of assumptions people make about us. People automatically assume we live the elite life in Dubai.
Here are some common questions:
Do you drive a Lamborghini/Ferrari/Porsche?
There's no problem with this question if you have one, but many Dubai expats are happy driving around the emirate in their Toyotas, Hondas, Fords and Mitsubishis, or hopping on the Dubai Metro.
Are there tigers/lions everywhere?
No, it's against the law to have wild animals as pets in Dubai. But tell you what, there are tigers and lions here in Dubai Zoo which we recommend you visit.
No, you're lying - we're pretty sure you have millions
If you mean we expats have millions of clothes and gadgets thanks to the many sales here, then yes. If you mean we have millions in cash then, unfortunately, no - the bills await.
You must be living in a mansion!
Usually a follow-up question to question number three. If a 1BHK fits your idea of a mansion then yes, otherwise we're all happy living with our families in studios, 1BHK or 2BHK apartments, or even sharing a house with our roommates.
What do you do there in the desert apart from work?
Oh, we lovingly stare at the sunset all day on our camels. But seriously, there are a lot of things to do in Dubai - theme parks, brunches, parks, a walk around Old Dubai - the list goes on.
How do you survive the heat?
We've all become heatproof to a certain extent after living here. Or you know, we just get a cab to the next corner.