2 Emiratis dead, 13 injured in Oman road accident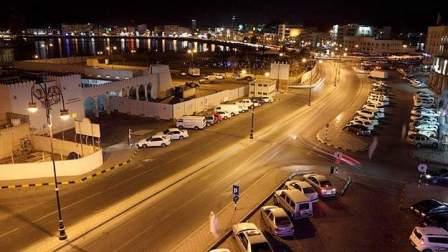 Two people died and 13 others were injured after three vehicles, two of them carrying Emiratis and Saudi nationals, crashed in Oman.
The Royal Police in Oman said the crash occurred at about 7.55pm in Qarn Al Alam, Adam province on Tuesday.
Two Emiratis died on the spot and four others sustained injuries.
Capt. Mohammed bin Salam Al Hashami from the Royal Police's Department of Public Relations said initial investigations showed that the crash occurred on one of the highways in Oman.
He noted that two vehicles with UAE and Saudi number plates collided head on as one of them attempted to overtake another vehicle from a wrong spot.
"Both vehicles caught fire after ramming into each other," said Al Hashami.
"One of the vehicles then swerved from the road and crashed into another car that had Omani number plates."
The officer added: "The UAE vehicle was carrying six persons from the same family and two of them were burned to death."
"The other four occupants suffered moderate injuries and were transferred to the nearest hospital for treatment.
"The vehicle carrying Saudis had nine people and all them suffered minor to moderate injuries, said Police.
Police, the civil defense teams and the Omani ambulance had rushed to the scene after being notified about the horrific crash and helped in putting out the blaze and rescuing the victims from burning vehicles.
All the injured victims were rushed to hospitals.
Police said further investigations into the causes of the accident were still ongoing.