11 government jobs that pay up to Dh30,000 in UAE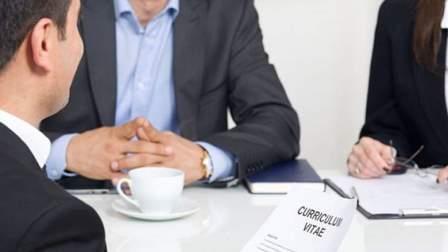 Here's some good news for expats living in Dubai, particularly those looking for a job.
Dubaicareers.ae has published government job opportunities on their website, with many jobs offering a monthly salary up to Dh30,000.
With an array of government job openings, expats eyeing only the private sector should widen their search and check out the multiple work opportunities available.
The portal has been launched by Dubai Smart Office in partnership with LinkedIn and Oracle, to assist government entities to attract right talent in order to achieve the city's vision of becoming the 'best city in the world' by 2071.
Looking for a job change in UAE? Here's the 2018 salary guide
It also displays special features on their website that will help job seekers to apply for job openings in relevance to their qualifications and skills. Besides, in line with the 'Year of Giving', the portal also displays volunteering opportunities for individuals interested in humanitarian initiatives.
There are several government job opportunities available in the UAE. Let's take a look at some of the available job options in the country.
1. Social Statistical Specialist
Requisition ID: 18000947
Job Category: Statistical
Employer: Dubai Statistics Center
Monthly Salary: Dh20,001-Dh30,000
2. Strategic Analyzer
Requisition ID: 18000443
Job Category: Other Jobs
Employer: Security Industry Regulatory Agency
Monthly Salary: Dh10,001-Dh20,000
3. Strategy Analysts
Requisition ID: 17001309
Job Category: Strategic Planning
Employer: Dubai Government Media Office
Monthly Salary: Dh10,001-Dh20,000
4. Quality Internal Auditor
Requisition ID: 18000442
Job Category: Quality and Excellence
Employer: Security Industry Regulatory Agency
Monthly Salary: Dh10,001-Dh20,000
5. Media Coordinator
Requisition ID: 18000320
Job Category: Media
Employer: Security Industry Regulatory Agency
Monthly Salary: Dh10,001-Dh20,000
6. Partners Relationship Officer
Requisition ID: 18000321
Job Category: Other Jobs
Employer: Security Industry Regulatory Agency
Monthly Salary: Dh10,001-Dh20,000
7. Quality internal auditor
Requisition ID: 18000442
Job Category: Quality and Excellence
Employer: Security Industry Regulatory Agency
Monthly Salary: Dh10,001-Dh20,000
8. Senior HR Executive
Requisition ID: 17001650
Job Category: Human Resources (Human Resources)
Employer: Dubai Government Media Office
Monthly Salary: Dh20,001-Dh30,000
9. Accountant
Requisition ID: 17001795
Job Category: Financial
Employer: Dubai Government Media Office
Monthly Salary: Dh10,001-Dh20,000
10. Creative production executive
Requisition ID: 17001561
Job Category: Media
Employer: Dubai Government Media Office
Monthly Salary: Dh20,001-Dh30,000
11. Senior HR Executive (Training section)
Requisition ID: 17001650
Job Category: Human Resources (Human Resources)
Employer: Dubai Government Media Office
Monthly Salary: Dh20,001-Dh30,000