11 exciting things to do in UAE this weekend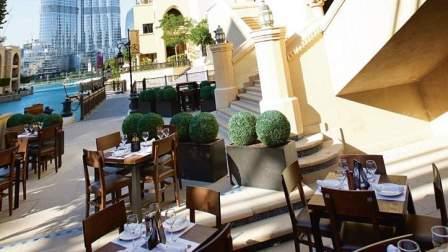 Live music, cultural plays and celebrating a certain country's independence, it's all go in the UAE over the next few days and we're here to guide you on how to pack some extra fun into your weekend!
More & more fashion
There have already been 14 successful seasons of En Vogue, now known as the MODISTA show, and each exhibition brings whatever is 'in-vogue' and trendy from around the globe. Chic fabrics, floral patterns, glitz and glamour, these sum up the flavour of the next edition of MODISTA by AAJK. It features ensembles from Celebrity designers like Rajdeep Ranawat, Riddhi Mehra and Arpita Mehta; head down to the Roda Al Murooj on September 15 and 16, from 10am-8pm.
Divas unite
Top international fashion week designers will make everyone feel like super models as they shop for prêt and couture labels at the upcoming DIVAlicious show! On Saturday and Sunday all roads will lead to Jumeirah Emirates Towers to witness this year's event with several top designers displaying their latest collections. Have a look at facebook.com/ddivaliciouss to see who will be exhibiting.
Play time
An historic play, Yugpurush- Mahatma's Mahatma is an inspirational portrayal of the close association between Mahatma Gandhi and his spiritual mentor Shrimad Rajchandraji. Their relationship began when Gandhi returned to India in 1891. This play has been seen by over half a million people and is on at DUCTAC today and Friday.
Games fest
Do you love video games? GamesArabia kicks off today at the Dubai World Trade Centre. It's an action-packed three-day celebration where you can play the most awaited games prior to their launch. Games include WWE 2K18 and NBA 2K18, Call of Duty: World War II, Far Cry 5 and Middle Earth: Shadows of War. Also meet WWE Superstar, Mojo Rawley, on Sept 15.
Beach life is back, UAE!
"We bring Ibiza to the UAE!" That's Blue Marlin's motto and they're opening their doors for the first time this season on Friday. Long beach days followed by world renowned dance nights, starting with DJ ANNA this Friday then Latmun and Who Made Who following later, the first rebranded Saturday Brunch of the season will also begin the next day.
Dhs1 pizza! You'd be crazy to miss this bargain meal offer
Eat like a king for nothing as Ricetta, at Four Points by Sheraton Bur Dubai, will be serving take away pizzas for Dhs1 only on Friday to the first hundred walk-ins. If you don't make it within the first hundred you can still enjoy a 50 per cent off.
Viva Mexico on Saturday
Celebrate this country's independence here in the UAE. Loca is set to mark this year's Mexican Independence Day with a Saturday brunch. The brunch will be held from 12pm to 5pm, across all the three branches in Dubai and Abu Dhabi, and will cost Dhs270 all-in. Firm favourites on the brunch menu include huervos machaca, kingfish fajitas and guacamole.
The tide is high
WOW THAT'S WHAT I CALL BRUNCH is back on Friday September 15, at Le Meridien Dubai with two classic '90s acts. The retro themed brunch-party will host Eurodance favourites, Culture Beat, best known for their 1993 hit, Mr Vain and Atomic Kitten, featuring Natasha Hamilton, Kerry Katona and Michelle Heaton, from 1.30.
Cancel all your clubbing plans, we have you covered Shine bright
You've got to stand out at Cavalli and that is exactly what the club is asking for on Friday with its Butterfly Night. Have you got the social skills? DJ Jack will be spinning the tunes and there will be offers on drinks. Not to mention the fun you'll have watching everyone.
MIMI's music
DJ MIMI will be dropping into Sensation Club tomorrow, taking over the venue's Massive Friday evening. From urban to moombahton, this Dutch star is not one to be missed. She travels the world giving dance floors exactly what they need and on Friday, she's here in Dubai!
Teacher's nite
It's a back-to-school special for teachers tonight, as weary profs are invited to Espana Restaurant & Bar and Jumeirah Creekside Hotel. There are complimentary drinks for those that can prove they've had to return to work and Latin music to welcome in the weekend.