10 things you didn't know about Aamir Khan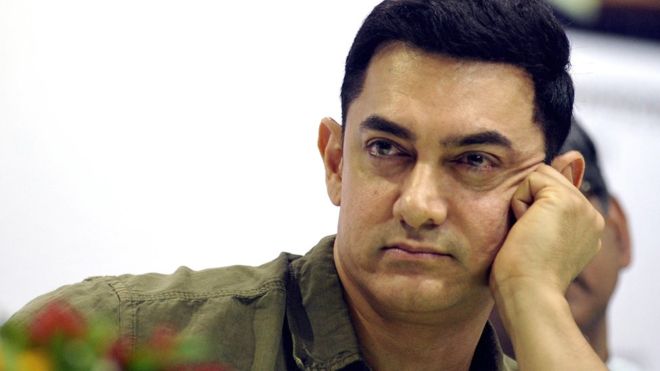 You may never tire of reading about him, still there is always room for more to read about Aamir khan. We know you love him, and that's why we are giving you still more to read about him: 10 lesser-known facts about him we bet you never heard of.
Here goes:
1. Aamir Khan was very interested in lawn tennis during his school days, and he was not a bad player either. He represented his school in lawn tennis in several state level championships. Roger Federer is his favourite tennis player.
2. At the age of 16, Aamir, along with his friend Aditya Bhattacharya (Filmmaker Basu Bhattacharya's son), made a silent experimental film called Paranoia. It was funded by Dr Sriram Lagu.
3. Khan once joined a theatre group called Avantar where he worked backstage for two years. Then he decided to become an actor against his father's wish.
4. The film which got Aamir his first feature film with Ketan Mehta (Holi) was a documentary made by the students of Film and Television Institute of India. He had worked in it.
5. Holi was Aamir's first feature film and the credits addressed him as Aamir Hussian Khan. Lagaan's director Ashutosh Gowariker also played an important role in the film.
6. Aamir had met Reena Dutta before the release of Holi in 1984. The two married in 1986 on the same day when Javed Miandad hit the last ball six against India in Sharjah. Reena is also visible in one of the shots of Aamir's first big hit Qayamat Se Qayamat Tak.
7. Aamir and Raj Zutshi doubled up as the publicity workers and pasted the posters of Qayamat Se Qayamat Tak on buses and autos as the film was being made at a small budget. He himself told people that he is the hero of the film
8. Aamir Khan and Juhi Chawla became close friends on the sets of QSQT (1988), but their friendship soured during the shoot of Ishq in 1997 when Aamir's played a prank on her and Juhi was livid with him. They haven't done any film together since then. Before Ishq, Aamir and Juhi were seen in 7 films, out of which 5 were flops.
9. Aamir was not always against the award shows, but his point of view changed in 1990 when he lost the Best Actor award to Sunny Deol in Ghayal. He was nominated for Dil. Till now, he has been nominated 17 times for the Filmfare Award. Though he has no reservation against the Oscar Awards.
10. According to his wife Kiran Rao, Aamir suffers from eating disorder. He also doesn't like bathing.