10 interesting things you didn't know about Dubai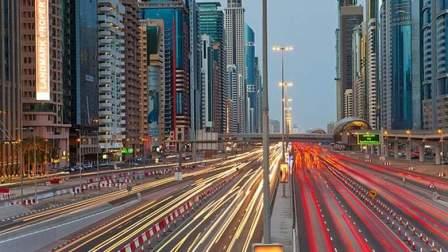 In its long history, Dubai has made many achievements. It would not be the famously known 'City of Dreams' that it is today had it not been for the vision of its rulers, both old and new. Thanks to their leadership, Dubai is what it is today - a paradise that is enjoyed by both locals and expats. Many in fact, owe their success to Dubai.
But how much do you really know about this city? Here are 10 little known facts about Dubai.
Oil was discovered in.
1966. The late Ruler of Dubai, Sheikh Rashid bin Saeed Al Maktoum used the revenues from the discovery to boost development in Dubai. Soon enough, schools, hospitals and other infrastructure followed.
Burj Khalifa's 'natural' origins
The world's tallest building takes it shape from the Hymenocallis or Spider Lily. It is a regional desert flower.
Emirates' first flight
Flight EK600 departed Dubai International for Karachi on October 25. Its maiden flight. You can watch it here.
More Emirates
The airline started with only two aircraft and $10 million. Their goal was to launch the airline within five months.
The first-ever Dubai World Cup
The now world-famous horse race kicked off back in 1966. The winner was the horse Cigar (USA) and jockey Jerry Bailey.
Bollywood connection
Superstar Priyanka Chopra was introduced as the Goddess of Atlantis during the hotel's inauguration back in 2008.
The Happiness focus
Dubai is the first and only place in the world where happiness has become a focus of politics. In 2016, His Highness Sheikh Mohammed bin Rashid Al Maktoum, Vice-President and Prime Minister of the UAE and Ruler of Dubai, inaugurated the Minister of Happiness' office.
Connected
According to a recent statistic by the Telecommunications Regulatory Authority, TRA; every UAE residents has more than two mobile phones. What can we say; we don't want to miss out on our Whatsapp messages.
Why Dubai?
According to UAE Interact, the name Dubai originated from a diminution of the word 'Daba' meaning 'baby locusts'. Another origin story takes from the same word but it means 'to creep' which refers to the creek creeping into the land
The Dubai Metro
Contrary to popular belief, neither BurJuman or Union are the busiest stations despite being connecting stations to both lines. That merit goes to Deira City Centre Metro Station.