10 facts you might not know about SRK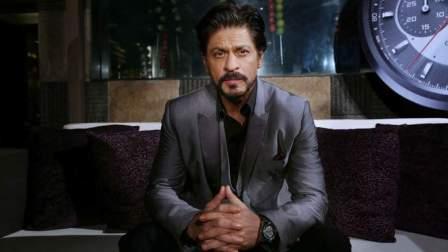 Shah Rukh Khan's latest film Jab Harry Met Sejal will be releasing in UAE today ahead of Indian cinemas. The film seeks Shahrukh pairing up with Anushka Sharma. The duo has been spotted in the UAE recently, promoting their film in both Dubai and Abu Dhabi. On the occasion of the film's release, we uncover some 10 lesser known facts about Shah Rukh Khan. Here they are.
It's Dr. Shah Rukh Khan According to India Today, King Khan has received honorary degrees from University of Edinburgh in Scotland because of his acts of philanthropy, altruism and humanitarianism as an actor.
The magical 555 All of SRK's cars have the number 555. He is a big believer in repeating numbers as it is thought to bring him good luck
No ice cream for King Khan Sad as it may seem, the Baadshah of Bollywood doesn't like ice cream
And horses Hindustan Times say that he has a phobia of riding horses
His first pay Upon getting his first paycheck as an usherer in the early 80's, he bought a train ticket to Agra to see the Taj Mahal.
Thought commercials were bad? SRK took up a Mass Communication degree because he loved watching television commercials
Immortal? SRK's character dies in 16 movies - Baazigar (1993), Darr (1993), Dil Se (1998), Devdas (2002), Kal Ho Naa Ho (2003) etc, or is reborn - Karan Arjun (1995), Paheli (2005), Ra.One (2011).
Putting Bad in 'Baadshah' He played the baddie in six films namely Darr and Baazigar (1993), Anjaam (1994), Duplicate (1998), Don (2006) and Don 2 (2011).
Relationship goals Being married to his wife Gauri Khan for quite some time, he always wears his wedding ring on his right hand.
Global appeal SRK has a fan in Los Angeles by the name of Paige Wilson. She makes clay statues of SRK. Her latest one? To celebrate Jab Harry Met Sejal of course!