Varun Dhawan Replaces Salman In Remo's Dance Film?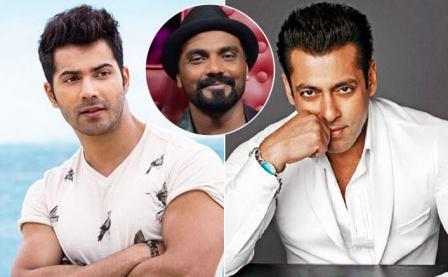 Recently, Salman had opted out Remo D'souza's dance film. The story was about a single dad, with two left feet, who must learn dancing to join his nine-year-old daughter on the floor during a dance competition.
Salman was reluctant to do the role from the start because he felt he couldn't dance and that he was too old for the part. According to a report in The Asian Age, Salman opted out of the project and Varun will be replacing him.
A source told the daily about the details, "Varun happily agreed when Remo approached the Badlapur actor. They have collaborated very successfully with Any Body Can Dance. After the socially relevant October with Shoojit Sircar, another dance film seems just the thing Varun needs to do."
The source, however, is quick to point out that this is not ABCD 3. "This film has nothing to do with the ABCD franchise. Remo designed it for Salman. But Salman was reluctant from the start and had even recommended Varun for the role."