Ramadan 2018: Office, school, park, public transport timings in UAE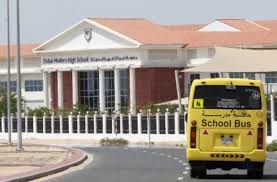 The holy month of Ramadan will begin in UAE on Thursday, May 17. Ramadan is a holy month for the world's nearly 1.5 billion Muslims, many of whom practise the ritual of dawn-to-dusk fasting and prayers.
In UAE, the government has reduced working hours for the public and private sector for Ramadan. According to the Federal Authority for Government Human Resources, working hours for the public sector employees will be from 9am until 2pm across the UAE, whereas working hours for the private sector have been shortened by two hours
Parking during Iftar across paid zones in UAE will be free. The paid parking zones in Dubai will be operational from 8am to 6pm and from 8pm to 12am during Ramadan, it was announced on Tuesday. At Tecom, the tariff will apply from 8am to 6pm, while in the multi-level parking lots, the fees will be applicable 24/7 (read detailed report).
Announcing the timings of various services during the holy month, the Roads and Transport Authority (RTA) said that from Saturday to Wednesday, the Metro service will be operational on both the lines from 5am to 12am. On Thursdays, the service will be from 5am to 1am (the next day); and Fridays from 10am to 1am.
Students in UAE will have shorter school days during Ramadan. The school day will start between 8am to 8.30am and finish between 1pm to 1.30pm, with shorter breaks as required. Schools should ensure that the school timings should not exceed five hours.