Dubai Police 'Iftar of the fasting' campaign to distribute 30,000 meals this Ramadan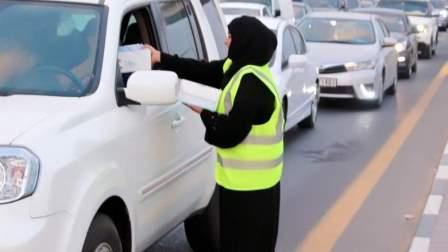 The Human Rights Department at Dubai Police has launched the "Iftar of the Fasting" campaign.
It comes in line with His Highness Sheikh Khalifa bin Zayed Al Nahyan, President of the UAE and Ruler of Abu Dhabi's Year of Zayed initiative, and as per the directives of His Highness Sheikh Mohammed bin Rashid Al Maktoum, Vice President and Prime Minister of the UAE and Ruler of Dubai.
The department launched the initiative in cooperation with the family of the late Obeid Al Helou, providing Iftar meals to 30,000 people during the holy month of Ramadan.
Meals will be distributed to fasting drivers, confimred Brigadier General Dr Mohammed Abdullah Al Murr, Director of the Human Rights Department of Dubai Police.
"This generous humanitarian initiative from the late Obaid Al Helou's family, is one of a series of community humanitarian initiatives that the General Directorate of Human Rights is launching and implementing on an annual basis. Community initiatives in support of the Year of Giving increases happiness and wellbeing in our society."
Al Murr pointed out that the focus of the initiative will be distributing Iftar meals to workers and the needy.
He expressed his deep thanks to the family of the late Obeid Al Helou, for their charitable and humanitarian contribution.