26,000 new paid parking spaces in Abu Dhabi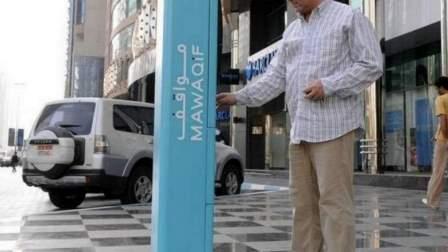 More than 26,000 new parking slots will be created in various areas of the capital when the new paid parking initiative comes into effect this month.
The Department of Transport (DoT) on Tuesday said that the new parking scheme that covers the whole of Abu Dhabi Island will be implemented starting from August 18.
The implementation of the new parking scheme means that all residents living on Abu Dhabi Island and own vehicles, will have to pay for parking spaces.
During a discussion on the implementation of the new parking initiative on Tuesday, Khamis Al Dahmani, head of Mawaqif team at DoT said: "All people should be aware of the implementation of the paid parking scheme in all sectors of Abu Dhabi Island except the embassy area, starting from August 18."
"Residents and all vehicle owners should apply for resident parking permits before the implementation date so they can park freely and avoid fines."
Al Dahmani noted that the aim of implementing paid parking across Abu Dhabi Island is to make the city more organised through the provision of more and proper parking spaces to residents and families and to prevent illegal parking especially in sandy areas or on pavements.
"The department is keen on organising parking spaces more efficiently, ensure smooth traffic flow, eliminate random parking and improve road safety. We also want to create more parking spaces to save residents from spending much time looking for parking."
The official said that unlike before, people or families with Tawtheeq (house contract) but without electricity bills for each since the utility bill might be registered under one name, can also apply for residence parking permits.
The annual fees for residents permit for expats is Dh800 for the first permit, and Dh1,200 for the second permit. Permits are also issued bi-annually for Dh400 for the first permit and Dh600 for the second permit, according to the remaining time of the tenant contract, or as per the tenant's request.
Authorities said that a system of new street signs has replaced the painted curbs and their colour codes, under the new paid parking scheme. These colour codes currently represent standard parking, which costs Dh2 per hour and uses black and turquoise curbs, and premium parking, at Dh3 per hour with white and turquoise.
Paid parking was introduced in Abu Dhabi in 2009 as a solution to the acute parking shortage in the capital city. It started with busy commercial sectors and gradually more and more residential areas were converted into paid parking slots.