16 Interesting Facts about Salman Khan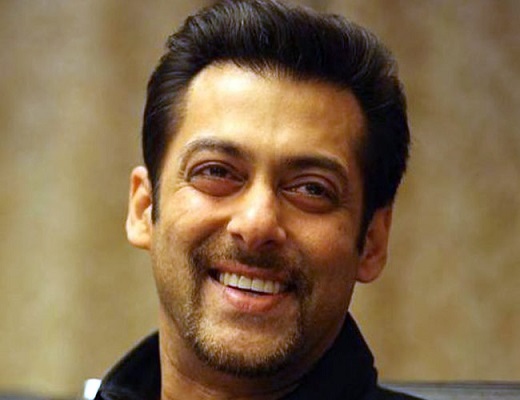 "Interesting yet Lesser Known Facts about Salman Khan"
'Salman Khan': The name is more than enough. The actor is one of the biggest brands at present in Bollywood with a huge fan following not only in India but around the globe & that too in all age groups. Popular as "Bhai of Bollywood", Salman Khan has made a mark for himself with his looks, undying charm, killer attitude & unique acting style. Here are 16 Interesting Facts about Salman Khan.
1)Salman Khan wanted to be a Writer
2)Salman khan never used his father name during his struggling time. He goes as a struggling actor to audition for movies. So Yes, he is a Self Made Man.
3)Salman loves Chinese food. His favorite restaurant for Chinese food is China Garden in Mumbai
4)Salman hasn't made his Acting Debut with "Meine Pyar Kiya" but with a supporting role in the movie "Biwi Ho To Aisi" in 1988.
5)Salman Khan has a Love for Soaps. His home's bathroom is piled with soap.
6)Salman khan doesn't watch Katrina's films
7)Salman Khan was Jobless for 6 months after the release of movie "Maine Pyaar Kiya". Now he is one of the biggest Brands in Bollywood Industry.
8)Salman Khan's favorite actress is Hema Malini while his favorite actor is Sylvester Stallone.
9)Salman has Written Films like 'Veer' and 'Chandramukhi'.
10)Salman Khan body measures are 42-inch chest, a 30-inch waist and 17-inch biceps which are more than awesome.
11)He is a great swimmer since childhood & could have been a Professional Swimmer if went ahead with that career.
12)Salman Khan suffers from Trigeminal Neuralgia which is a facial nerve disorder known as the "Suicide disease".
13)Salman khan never reads Movie Reviews.
14)His hobbies are Painting, Photography, Swimming, Singing along with Writing scripts.
15)Salman khan has a 150-acre plot in Panvel which is having 3 bungalows, swimming pool and his own gym.
16)A Wax Statue of Salman Khan was installed in infamous London's Madame Tussauds Museum.